Aseprite - RetroDragon Dark Theme
This Aseprite Theme is my Version of a Dark Theme. I tried my best to balance the size of UI elements, somewhere in the middle of the HD Themes, and the Default Theme. I took similar layout & UI inspiration from Photoshop to make elements more recognizable.
If you enjoy this theme, consider supporting me over on Ko-Fi. Your contribution helps me in a big way for making more content like this!

HOW TO INSTALL:
Download Zip File.
Decide Which Font You like:

Aseprite Large Font – Follow the PDF instructions in Zip File (Read More Below).
Alagard (Included in Zip Folder, double click to install).

Open Aseprite Once Font is Installed / Placed in Correct Folders.
Go to (Edit>Preferences) or press [CTRL+K]
Click on "Extensions" tab
Go to the "Theme" tab inside Preferences.
Select RetroDragon Theme, and click on the Select Button below the Available Themes.
Press Okay.
This theme may undergo tweaks. If you notice anything strange, or out of place, let me know so I can consider the change.
TWO FONT STYLES:
I put in the option for two different fonts. The original default font for Aseprite is nice, but too small for the UI to be at 100% Scale. I doubled the size, but this will require you to add the font into your aseprite font folder. I have attached instructions on how to do this in the Zip Folder.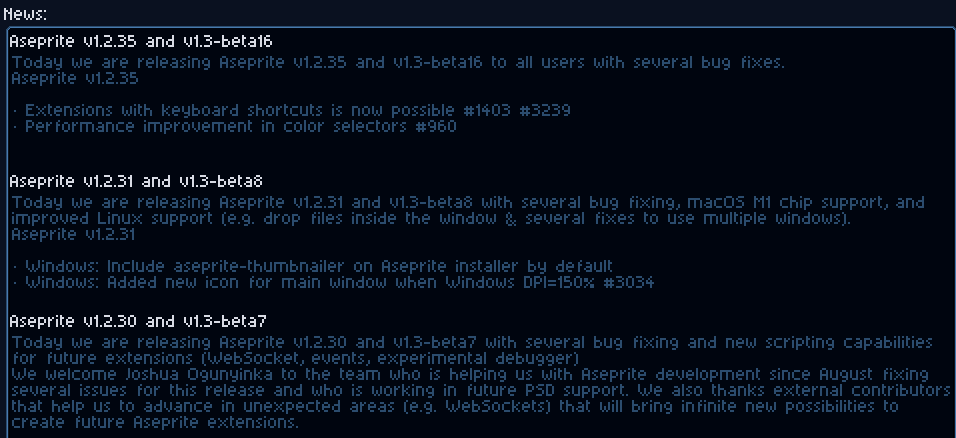 Alagard is the second font option. If you like this font (like I do) – It's as easy as installing the font prior to installing the theme. I have supplied this font, but you can also download it at dafont.
Alagard is a Free Font designed by Hewett Tsoi.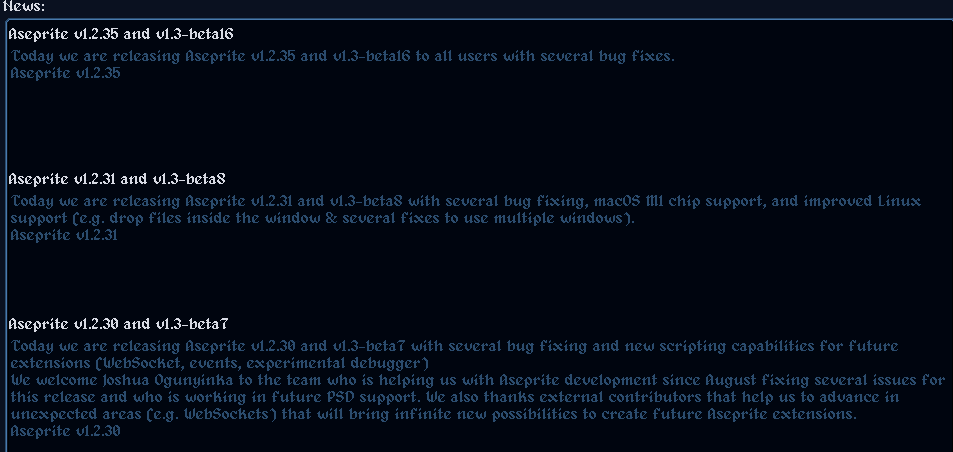 Download
Click download now to get access to the following files:
retrodragon-theme.zip
865 kB